Home > Organic Reusable Cloth Menstrual Cushy Pads - Maxi (Haiku) Sage
| | | |
| --- | --- | --- |
| | Organic Reusable Cloth Menstrual Cushy Pads - Maxi (Haiku) Sage | |
| | | |
| --- | --- | --- |
| | Product Description | |
Organic Reusable Cloth Menstrual Cushy Pads - Maxi (Haiku) Sage
How to use reusable cloth menstrual pads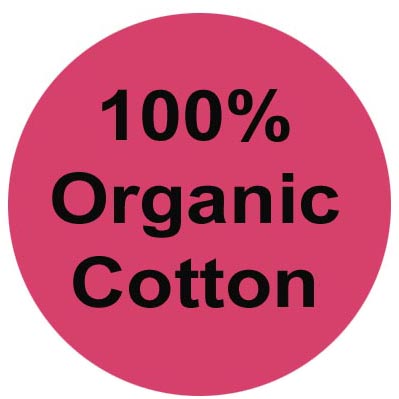 Sckoon Organic Cotton Cloth Menstrual Pads are made of 100% Demeter certified organic cotton. Among all the pads that claim organic cloth menstrual pads, our pads are the only pads certified by a Certification Board as an organic cotton product. Without the use of chemicals and bleaches that cause irritation, Sckoon Organic Cotton Cloth Menstrual Pads are 100% pure, comfortable, and safe. They are a healthy alternative to disposable menstrual pads, both for you and for the environment. A set of 1 holder pad + 2 super-soft organic cotton liners.


100% Certified organic cotton cloth menstrual pads including threads and tag
A set of 1 holder pad + 2 super-soft organic cotton cushy liners
Dyed with metal-free, low impact dyes
Nickel free snaps to prevent allergic reactions
Size 13.5 inch (35cm) long, 7.5 inch (19cm) wing-to-wing
Liner size 10.5 x 3 inches (26 cm x 8 cm)
Made with the finest & softest organic Egyptian cotton; made in Egypt

The Comfort Promise
Say goodbye to the sticky, sweaty feeling of disposable pads and hello to comfort. Sckoon pads feel like just another layer of super soft underwear, leaving you free to forget all about adhesives ruining your good lingerie or sticking to you and your clothing. Sckoon products snap easily into place and won?ft shift or move around, giving you reliability as well as ease of use. And now with extra leak resistant sheet built in, Sckoon Organic Plus Cloth Menstrual Pads keep you worry free all day long.

Dyes, bleaches and pesticides? No thank you!
Sckoon Organic Plus Pads are made of certified organic Egyptian cotton, which is grown without harmful pesticides, hand picked and treated without the use of any chemicals, and certified by the International Certification Board, Demeter. Egyptian organic cotton is known worldwide as the most luxurious cotton available; with its extra-long fibers, it isncredibly soft, super-absorbent, breathable and durable. But we don?ft stop with the fabric at Sckoon. All our thread is 100% organic cotton too, and the snaps a nickel-free to prevent allergic reactions.

Designed for your lifestyle
Unlike most cloth menstrual pads that require the user to change the entire pad when it feels wet, Sckoon Organic Plus Cloth Menstrual Pads allow a user to swap out just the liner and leave the holder in place. This is especially handy when you?fre traveling or are away from home for the day. All you have to carry are some clean liners, which will easily fit into your handbag, pocket or Sckoon?fs Leak-proof Pouch.

Customers like Samantha in Jacksonville, Florida rave about the ease of the liner. I love being able to just change the liner when needed rather than replacing the whole pad.

And others like the flexibility on lighter days. They?fre incredibly well-sewn and the unique design allows me to keep fresh with a simple refoldif liner. -- Melissa, Oakland, CA

Color Me Pretty
Here at Sckoon we think something this soft and luxurious should be fun and pretty too. We are the only organic menstrual pads available in today?fs market in bright colors and exciting prints. Embrace your feminine side with a flowered print, a checkered design, or a sassy stripe. And they?fre worry free too. All dyes are low-impact, metal free, and environmentally friendly.

As Sckoon customer, Melissa in Oakland, CA, says, Thanks to Sckoon for an excellent quality washable pad that brings a bit of sunshine to an otherwise dreary period!!!

Make the switch and pocket the change
On average, a woman spends $8.50 per month on disposable pads, which can quickly add up. That?fs around $102 dollars per year. Multiply that by the six years that Sckoon Organic Cotton Pads can last and you?fre out $612. Most women who make the switch to Sckoon spend around $119 in a start-up package**, leaving you with ale lo cash in your pocket for something more fun.

**Recommended start-up package includes 2 Mini, 4 Day Pads and 2 Night Pads.
Organic Reusable Cloth Menstrual Cushy Pads - Maxi (Haiku) Sage